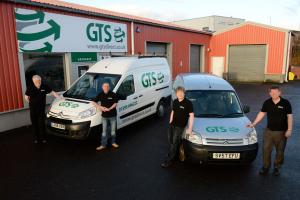 Whether you are at home or at work, most people nowadays rely heavily on technology to get things done. While we all want a world where things just work as they are intended, the reality is things do sometimes go wrong.
Our team of IT engineers have years of experience providing support to a wide range of customers throughout Shetland and beyond, from individual consumers with a single PC to large companies with complex and business critical needs.
As well as servicing existing IT systems, we can take care of new IT installations at every step of the process, from giving advice on what is available, to supplying the hardware and software and installing the system, right through to complete after-sale support.
"Computers, networks and such like are great when they work, but of course that isn't always the case. When things go wrong it can be frustrating, stressful and costly. We aim to respond to service requests and get the problem resolved as quickly as possible." - Graeme Amedro, GTS Service Manager
As well as catering for local businesses and individuals, GTS also service all Post Office front desks throughout Shetland on behalf of Fujitsu, two ATM machines in Lerwick on behalf of Cashzone, Tesco IT servicing on behalf of Wincor Nixdorf and Co-op IT servicing for the Lerwick and Brae stores.
In this section
Get in touch...
---
Tel:01595 696 222
Fax:01595 693 771
Email:sales@gtsdirect.co.uk